REALTOR®/Broker/Manager | Select Real Estate
Select Real Estate
445 White Mountain Highway, Route 16
PO Box 1520
Conway, NH 03818
Email Phone: (603) 447-3813 Fax: (603) 447-1812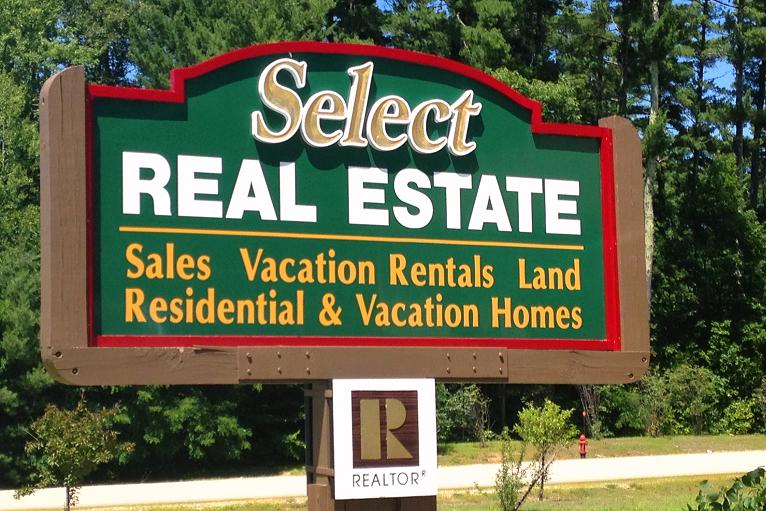 About Jim
2008 President of the New Hampshire Association of Realtors®.
Originally from Braintree, MA, Jim graduated from Bentley College and held a management position in a national consumer products company prior to relocating to Conway, NH, in 1985 where he founded Select Real Estate which is a well established real estate business focused on residential and commercial sales and operates a successful vacation rental program. He is recognized as an expert in the Mt. Washington Valley real estate market and as an insightful leader in the Realtor® community at both the Local and State level. Jim is this year's 2008 President of the New Hampshire Association of Realtors®.
His other credentials include:
2005 President of the White Mountain Board of Realtors®
White Mountain Board of Realtor's 2005 and 2006 Realtor® of the Year
2006 Chairman of the New Hampshire Association of Realtors® Communications Committee
2006 Sterling Member of the National Association of Realtors® Political Action Committee
Multi year Member of the Realtor® Honor Society
Serves on NHAR's Legal and Communications Committee and is a State Mediator
Jim is well know throughout the state for his passion for promoting the use of the Realtor® Trademark and Realtor® Pins. At home in the Mount Washington Valley, Jim is active in community service. He was reelected to serve his second term on the Town of Madison Budget Committee, and served as Vice Chairman of the Mount Washington Valley Chapter of the American Red Cross.